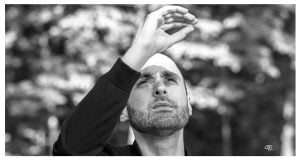 Emmanuel Lakkari is a Cinematographer based in Paris, shooting commercials, narratives, documentaries and music videos.
He began his career in photography and then worked at different image department positions in cinema and commercial before becoming a full time cinematographer.
He won two best Cinematography awards for a science-fiction short film entitled "300 000 km/sec" in the USA and worked on several projects that were nominated in International Film festivals.
With a passion for images aesthetic and anamorphic lens look, he developped his style with famous brands on commercials and tv Channel like Chanel, Cartier, Guerlain, Dior, TF1, Eurosport, M6…
Highly qualified and professional cinematographer, he's present at the very early stage of production and knows how to fit to your vision. He cares about bringing the best logistical and economical solutions to create an artistic direction that perfectly match your ideas and bring the project to life. He will take you beyond your own expectations.
Now, he's developing narrative projects, like feature films or TV series with ambitious storytelling and technically challenging projects.
He likes to meet new people, works with new artistic and technical approach in narrative and commercial project. He specialized in 2019 in gimbal stabilisation equipment like the Freefly Movi pro or Ronin 2 but also car shots with the Flowcine Blackarm.
Emmanuel works on all projects, big and small.
Representation
Spain/Colombia/Sweden
JOHANNA HORN
+34 93 309 07 78
+34 622 73 77 88
Gear
+ Panasonic EVA1 package
+ Atomos Shogun Inferno
+ Sigma art Zoom Lenses
+ Freefly Movi pro